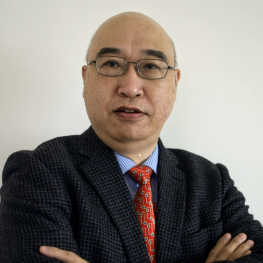 Mr. Tony Chan
CPA (HK, Australia), CMA, CGMA, MAcc, BA (Hons), HKiNEDA
Partner - Big Data Elite Asia Ltd
Senior Expert & Associated Professor - Huawei Technologies
Tony Chan is an expert in telecommunications, media and technologies ("TMT") businesses with over 24 years of working experience holding various senior positions related to commercial, financial, legal, technical and operation of AT&T and Huawei Technologies. He has magnificent global operating and management experience in the One-Belt-One-Road countries and other developed countries with solid technical, commercial and finance expertise in managing emerging technologies businesses, including 5G wireless communications, big data centres, cloud computing and artificial intelligence.
Before joining the TMT industry, Tony worked for HSBC and Bank of China Group in Hong Kong as a merchant banker for 10 years engaged in originating and executing IPO, corporate and project financing, loan syndication and venture capital transactions. Tony served the board of directors of Huawei's entity in Malaysia and, as as associate professor, designed, delivered and developed training programs at Huawei University on "Business Models" and "Contract Negotiation". Currently, Tony is a partner of the Big Data Elite Asia Ltd providing advisory and training services relating to the strategy, finance, risk and governance aspects of the listed or to-be-listed companies in Asia.
Tony graduated from the University of Hong Kong with a BA (Hons) degree in Geography, Statistics and Computer Science, and obtained a Master degree in Accountancy in Charles Stuart University of Australia. He is a CPA in Hong Kong & Australia, and a Chartered Management Accountant in the UK.
Please feel free to download the digital biography of Tony Chan for your future reference.
Events