Since June 2019, the INED Essentials Training Program has been held for four times.
The program has successfully cultivated hundreds of professionals who are aspiring to become independent directors, and has received high praise and support from senior independent directors.

The INED Essentials Training Program will start next week (5 May 2020).
Application link: https://bit.ly/3bCA3jy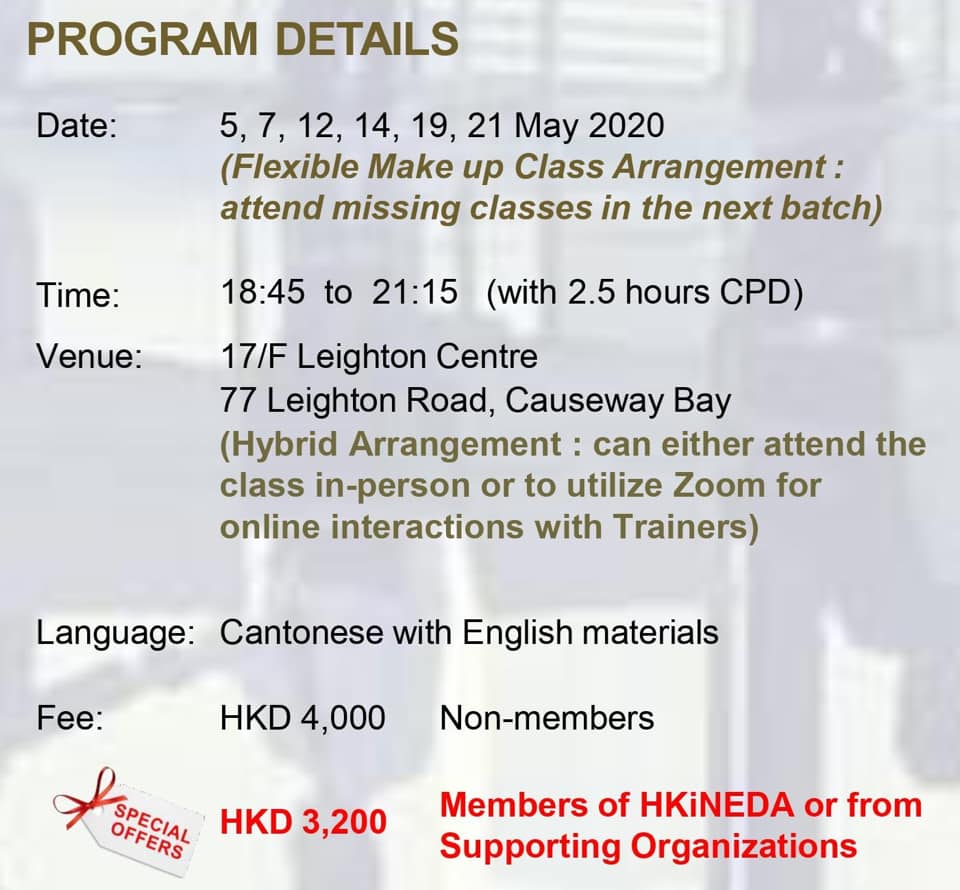 The following are the sharing of several professionals who have taken this course and graduated:

Click here for professional comments from previous INED Essentials graduates.
Mr. TC Kwan


Mr. Patrick Pun


Mr. Nelson Yip


Mr.Tony Chan


Mr. Eric Lee


Ms. Fiona Liu


Mr. Patrick Wong


Mr. Leo Yau


Mr. Jordan Hou