Capital is helping us to promote our New Economy courses in their magazine.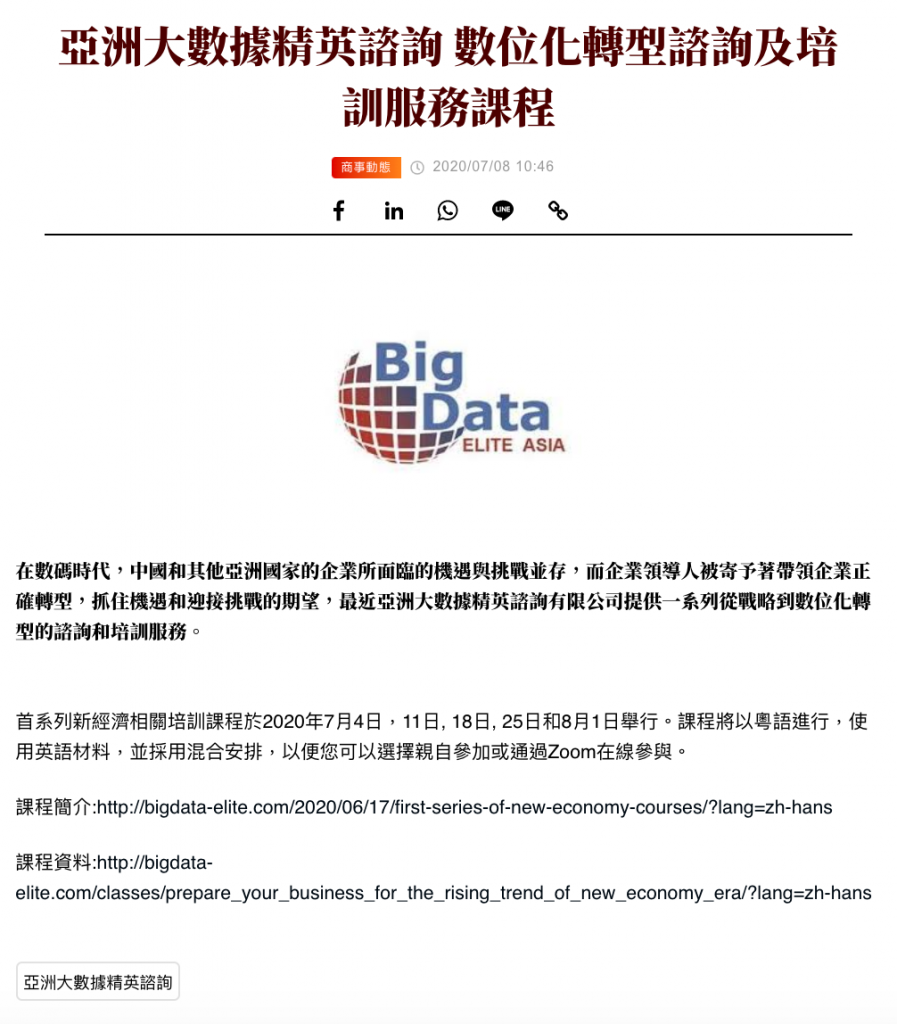 The New Economy courses organized by Big Data Elite Asia Ltd will be held on 4, 11, 18 , 25 July and 1 August 2020.
It is specially designed for senior executives from the Board OR managers aim to work in the Board of Directors.
Professional certificate will be issued with 7 hours of CPD.
For the detail information of the courses, please see:

➤

 https://rb.gy/4mrxle