Speakers

DBA, MBA, MSc (e-commerce), BSc (Statistics), FHKICPA, FHKA, HKBAA, HKITJC, HKiNEDA, Drucker Certified Trainer
Start
April 15, 2019 - 9:00 am
End
April 16, 2019 - 6:00 pm
Address
Convention Hall & Theatre 1-2 Hong Kong Convention and Exhibition Centre 1 Expo Drive, Wan Chai
View map
Dr. Lawrence Wong represented HKiNEDA to attend IES (Internet Economy Summit) on 15-16 Apr 2019.

He enjoyed the captivating discussions and inspired on how harnessing new data and technology transformation to create value and catalyse internet-led growth in the new economy.

The 2-day IES was proud to have around 3,000 policymakers, global business thought leaders, industry professionals, business executives, tech investors and budding entrepreneurs to exchange insights and establish new connections.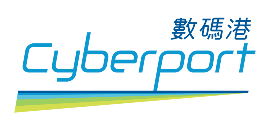 MORE DETAIL