Speakers

DBA, MBA, MSc (e-commerce), BSc (Statistics), FHKICPA, FHKA, HKBAA, HKITJC, HKiNEDA, Drucker Certified Trainer
Dr. Lawrence Wong hosted "Applications of Blockchain to SMEs" on behalf of HKICPA on 26 Apr 2019.
Honoured to invite Steven Lee, the founder and CEO of MoneySQ.com to share his practical application in Fintech. MoneySQ.com is the first legal crowdfunding + online lending platform in Hong Kong, enabling lenders and funders to achieve "interactive sharing and value-added wealth" through the platform.

Last year, they created trustME —— the first Blockchain supported commercial platform in Hong Kong, which enables various industries in China, Hong Kong and Taiwan to use blockchain technology at relatively low cost, optimize business processes and costs, and expand business opportunities. This supports the development of the entire Grand Bay area. In November of the same year, it also launched the smartME smart contract with the Hong Kong Real Estate Agents, revolutionising the traditional document delivery and data storage process in the real estate industry with innovative thinking.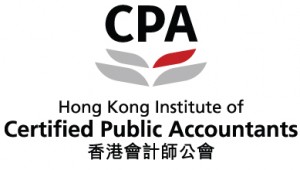 MORE DETAIL