Speakers

DBA, MBA, MSc (e-commerce), BSc (Statistics), FHKICPA, FHKA, HKBAA, HKITJC, HKiNEDA, Drucker Certified Trainer
Start
October 3, 2019 - 6:30 pm
End
October 3, 2019 - 8:30 pm
Dr. Lawrence Wong participated in the first meeting of the new Executive Council of HKiNEDA on 3 Oct 2019.
It was unanimously approved by the Executive Council that the 6 task forces were upgraded to official committees, and many key members were promoted to the leadership team.
In the days to come, the six committees will make every effort to promote the activities for INEDs and will make a big splash in the relevant functional areas.
List of Committees
New Economy Committee (NE)
Chairman: Dr. Wong, Lawrence
Vice Chairman: Mr. Cheuk, Kenneth
Corporate Governance Committee (CG)
Chairman: Mr. Law , Stephen
Vice Chairman: Mr. Yeung , Edwin
Vice Chairman:Mr. Hui, Herbert
Business Valuation Committee (BV)
Chairman:Mr. Li , David
Vice Chairman:Dr. Cheng , Tony
Vice Chairman:Dr. Huang , Jacqueline
Training & Accreditation Committee (TA)
Chairman: Dr. Wong , Lawrence
Marketing & Media Committee (MM)
Chairman: Mr. Fan , Michael
Vice Chairman:Mr. Ha , Simon
Membership & Talent Committee (MT)
Chairman:Mr. Chiu , Terence
Vice Chairman: Mr. Cheung , Anthon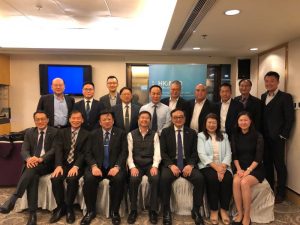 MORE DETAIL
Website