Speakers

DBA, MBA, MSc (e-commerce), BSc (Statistics), FHKICPA, FHKA, HKBAA, HKITJC, HKiNEDA, Drucker Certified Trainer
Start
April 3, 2019 - 7:00 pm
End
April 3, 2019 - 9:00 pm
Address
Pui Ching Middle School, 20 Pui Ching Road, Kowloon City
View map
Dr. Lawrence Wong spoke on "New Business Models Under the Disruptive Technology Age" in Pui Ching Middle School on 3 Apr 2019.
He is honored to be invited by alma mater, Pui Ching Alumni Association.

In the age of innovation, enterprises are using digital technologies for digital transformations such as the Internet of Things, Social, Mobile, Analytics and Cloud Technology (SMAC). These disruptive technologies can activate new economic business models (e.g. sharing economy, platform strategy), making it possible to collect all relevant customer data and enabling to record, track and analyze customer behaviors and preferences, thereby quickly develop better products and services to match customer needs, and seamlessly connect with consumers 24/7. Services can be provided to customers anytime anywhere. This disrupts traditional industries and stands out in the cross-industry competition.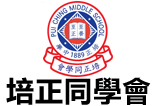 MORE DETAIL