Speakers

DBA, MBA, MSc (e-commerce), BSc (Statistics), FHKICPA, FHKA, HKBAA, HKITJC, HKiNEDA, Drucker Certified Trainer
Dr. Lawrence Wong chaired on "Disclosure of Inside Information and Disclosure Proceedings under SFO" in HKiNED Seminar on 14 November 2017 at the Office of CPA Australia.

The seminar was co-organize by The Hong Kong Independent Non-Executive Director Association (HKiNEDA) with CPA Australia and The Society of Chinese Accountants and Auditors (SCAA).

This seminar provided insights into the key areas to disclosure of inside information and disclosure proceedings under SFO, such as historical overview on disclosure of price sensitive information, disclosure of inside information under SFO, definition and examples of inside information and disclosure requirement for listed companies.
Date: 14 November 2017 (Tuesday)
Time: 6:00 – 8:00 pm
Venue: Office of CPA Australia, 20/F, Tai Yau Building, 181 Johnston Road, Wanchai, Hong Kong
• Historical Overview on Disclosure of Price Sensitive
Information (PSI)
• Disclosure of Inside Information under the Securities
and Futures Ordinance (SFO)
• Definition and Examples of Inside Information
• Timing and Manner of Disclosure
• Disclosure Requirement for Listed Companies
• Duty of Officers of Listed Companies
• Disclosure Proceedings under Market Misconduct
Tribunal (MMT)
• Orders of MMT
• Practical Tips and Experience Sharing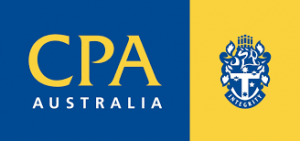 MORE DETAIL