Speakers

DBA, MBA, MSc (e-commerce), BSc (Statistics), FHKICPA, FHKA, HKBAA, HKITJC, HKiNEDA, Drucker Certified Trainer
Dr. Lawrence Wong spoke at CMI Shenzhen Open talk organized by HKU ICB on the topic of Big Data: Digital Strategy and Business Transformation on 12th March, 2017.
In the era of  big data today, each business is a digital business, companies are eager to make digital changes, that is, through the use of digital technology and communication means to change the way customers create value.
Many companies are building digital capabilities, such as Internet of Things (IOT), social networking, mobile computing, data analysis, cloud computing and other technologies, more importantly, through effective digital leadership in order to successfully promote the digital change. These digital transformation projects drive technology innovation operations, develop new products / services, and connect consumer channels to the electronics market to transform companies into digital businesses. Many digital companies such as Apple, Google, Amazon, Facebook have successfully passed digital transformation and achieved great success.
Dr. Lawrence Wong shared the experience of data transformation for the Chinese business school at the University of Hong Kong. The following topics will be covered:
Digitalization – Digital Capability
Digital Change – Digital Leadership
What can digital change do for us?
Date: 12th March, 2017 (Sunday)
Time: 2pm – 5pm
Venue: 深圳博林諾富特酒店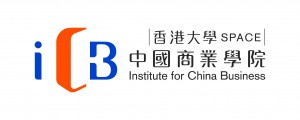 MORE DETAIL