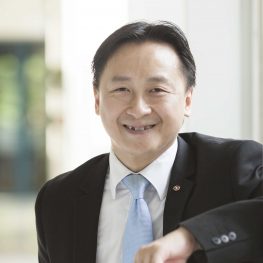 Mr. Nelson Yip Siu-Hong
MH
Partner - Big Data Elite Asia Ltd
Nelson is a serial entrepreneur, the Founding CEO and Director of EP Venture Limited, a business strategy consultancy, and Appetizup Company Limited, an ESG consultancy as well as partner of Angel Investment Foundation. He provides advisory services to transform start-ups, public organizations, and private firms into efficient and sustainable businesses, with a focus on green energy, electronic commerce, and technology to improve business models. Nelson is also the Founding President of Unleash Foundation, an NGO that emphasizes social empowerment through education, and the Founding President of the China Hong Kong Culture Exchange Association, an NGO that promotes inclusion through cross-cultural exchange.
China Hong Kong Cultural Exchange Association is committed to provide a platform for cultural exchange between Hong Kong and international through organizing a wide variety of programs. The Association also contributes in discovering talents and nurturing incubation projects in the Greater Bay Area. It also established a collaborative and cooperative platform for professions from different fields to improve communication and get inspired from each other, then lead to a stage of co-creation for producing positive social capitals. Promoting a shared and co-created values and collaborated messages to the future leaders, it helps to shorten the gap among people from different cultural backgrounds and build an integrated society.
Nelson has also served in trade industries and IT committees of various government and non-government bodies, focusing on consultancy services for technological and sustainable business practices and other government statutory bodies as member of board of directors.
Nelson was also a Torch Bearer in the 2008 Beijing Olympics and a recipient of the HKSAR Government's Medal of Honor in sports promotion for disabled athletes. Nelson's story is about resilience, not disability. Nelson graduated from the Chinese University of Hong Kong with a bachelor's degree in Statistics and Computer Science and a master's degree in Business Administration. He also holds a master's degree in Quantitative Analysis in Business from the City University of Hong Kong from there he was conferred a Honorary Fellow. He serves as a honorary lecturer in various local Universities and was awarded Lion Rock Entrepreneur Award .
Please feel free to download the digital biography of Mr. Nelson Yip Siu-Hong for your future reference.
Events