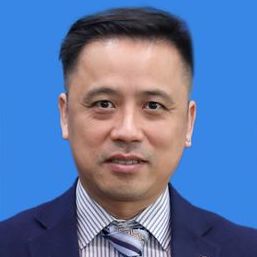 Mr. Raymond Chan Wing Fung
HKRFP, IEEE, HKIB, HKCS, HKIoD, HKMA, PMgr, CFT (Certified Financial Technologist), CFT® (Certificate in Finance and Technology) and CFT (China Banking Association).
Partner - Big Data Elite Asia Ltd
Mr. Raymond Chan, Managing Director of 9F International Holdings, a subsidiary of 9F Group(NASDAQ: JFU). He is responsible for applying financial licenses, including Virtual Bank licenses in Hong Kong, Singapore, Lithuania and China. He is also responsible for "Tech Enabling" businesses in Hong Kong and Southeast Asia markets.
Raymond is well-known as the father of the first virtual bank, inMotion of CITIC Bank, launched in Hong Kong 2 years before any of 8 virtual bank licenses granted in 2019. In 2017, he led the Bank to successfully break through HKMA and persuaded them to change related laws including AMLO to make non face-to-face KYC possible. His contributions enable inMotion to become the first ever remote bank account opening in Hong Kong to do without physical branch, wet signature and address proof.
Raymond has been working in the banking industry for more than 25 years, with 20 years of management positions in major banks. Before joining 9F, he was General Manager of China CITIC Bank International and Head of Marketing of ICBC (Asia). His career covers all areas in banking including head of e-Business, Marketing, Branch Network, Call Centre, Sales & Distribution, operations and technical services from HSBC, Standard Chartered, ICBC to CITIC.
Please feel free to download the digital biography of Mr. Raymond Chan Wing Fung for your future reference.
Events